Diese Veranstaltung hat bereits stattgefunden.
YarnPride-Special#2: Cast-On > Wollrausch im Magdas Hotel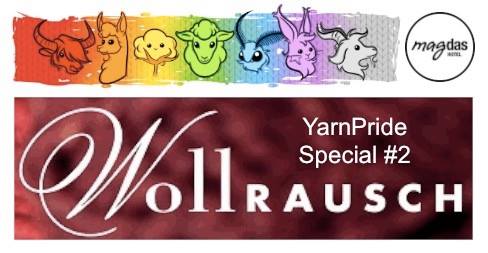 |DE]
Liebe Leute,
Monika Wollrausch Eidelpes veranstaltet am
Mittwoch, den 01.05.2019 ab 14:00 Uhr
einen Woll-Flohmarkt
im Rahmen unseres Maschenkränzchens
im Magdas Hotel.
Der Erlös aus dem Flohmarkt kommt zur Hälfte dem Magdas Hotel und zur Hälfte den queerMaschen (Verein in Gründung) zugute.
Bitte meldet euch für das Maschenkränzchen an, damit wir ausreichend Plätze reservieren können.
Es freuen sich die Queermaschen, Monika Wollrausch und das Magdas HOTEL
Ad.: Vergesst eure Wolle & Nadeln/Haken nicht ;-)
---
|EN|
Dear People,
Monika Wollrausch Eidelpes will be hosting a wool flea market
at the Magdas Hotel
on Wednesday, 01.05.2019
from 2 pm onwards.
The proceeds from the flea market will go to half the Magdas Hotel and half to the queerMaschen (association in founding) .Please register for this event, so that we can reserve enough seats.
We are looking forward to seeing you!
queerMaschen, Monika Eidelpes and the Magdas Hotel
Ad .: Do not forget your wool & needles / hooks ;-)