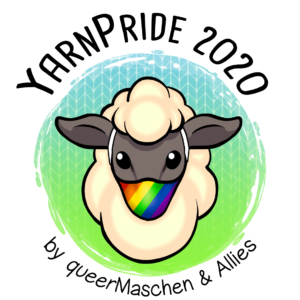 After last year's Europride-craze – and because of the current situation – we have been planning a "light" version for this year.
Please understand that at the moment we do not have the resources to translate the website in other languages.
A good way to still catch up is to follow us on Instagram, as we do the postings there in English.
And, of course, if you have a question and want to join us, please contact us via email: join_us@yarnpride.net
Wishing you all a very Happy Pride,
queerMaschen & Allies