At the end of YarnPride, on Sunday, June 16th 2019 from 11:00 to 14:00 in Magdas' Hotel come along to our genial Bind-Off-Diversity-Brunch: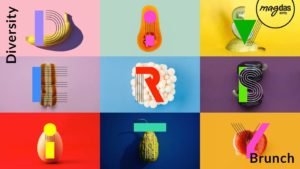 The brunch costs € 26 per person and consists of an international cold and hot buffet including hot drinks and juices.
DJ Jerry J. Kriz will make us dance – or chill in sunbeds while listening to his sounds.
Secure your seat in time and book directly at the Magdas Hotel, either by phone at +43 1 7200 288 or by email at restaurant@magdas.at.
The tombola prizes can be picked up from 12:00 on presentation of the winning tickets. Participation in the brunch is not required.