This year we would like to promote Rechtskomitee Lambda through a number of events and activities. RKL is a provider of legal services for homosexual, bisexual, transgender and intersex people, which offers, among other things, free initial consultation on all issues related to lesbian, gay, transgender and intersex life (partnership, inheritance and housing, criminal law, labor law, legal issues in connection with HIV and AIDS, etc.).
The heart of our charity drive in 2023 are our YarnPride Socks. These feature our goat as a drag queen and a hashtag on the sole, reminding us that drag is an art form and not a crime: #DragIsNotACrime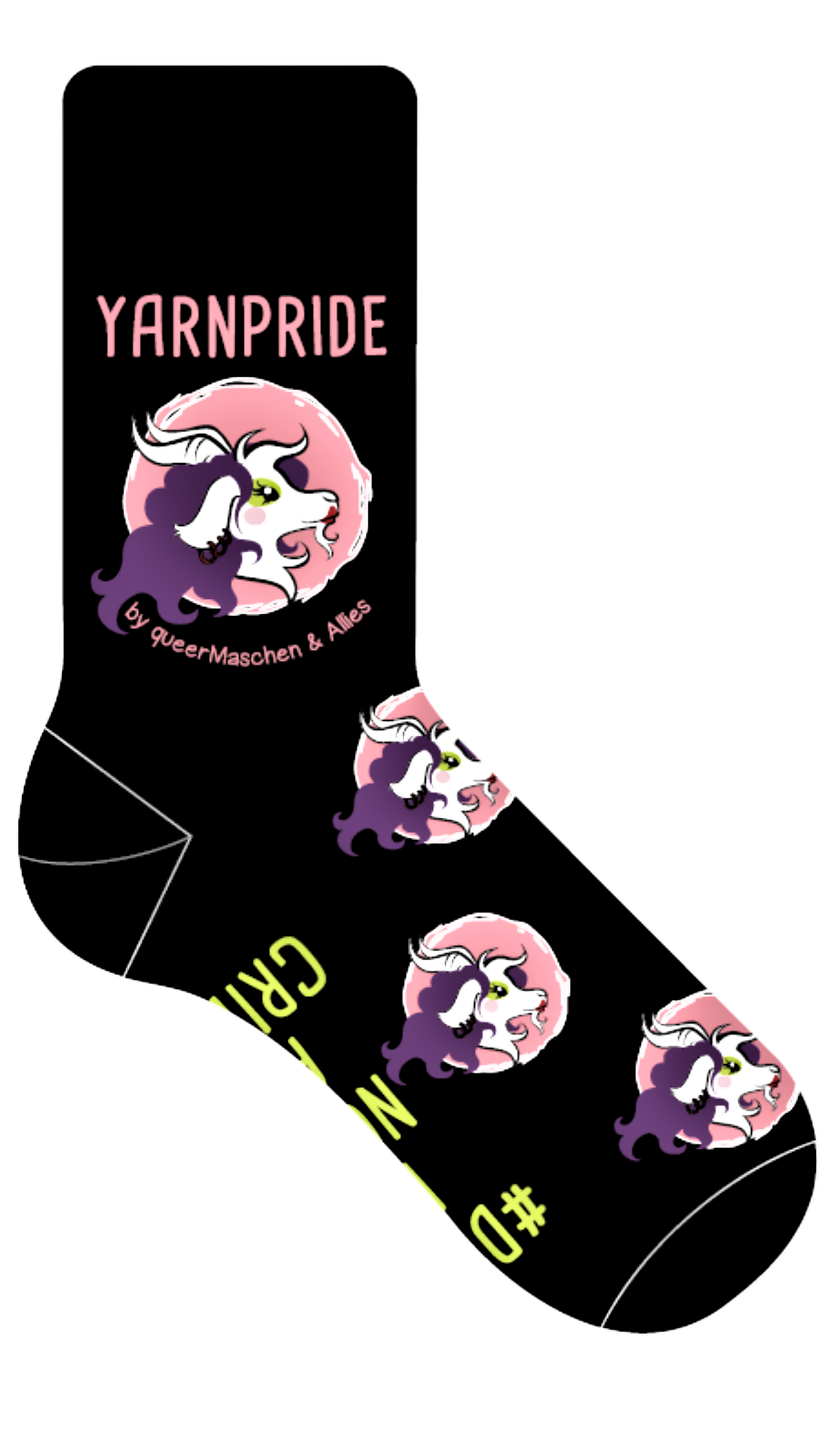 The socks are made of 80% cotton, 17% polyamide, 3% spandex
Produced according to Ökotex Standard 100

Available in

3 sizes

: S (38 – 40), M (41 – 43), L (44 – 46)

Filled with Ravelry vouchers from the designers Iscula, Sosu, Rililie as well as stitch markers/earrings from mealana (Attention: All while stocks last!)
Postcard from queerMaschen
You can browse the designs of Iscula, Sosu and Rililie on Ravelry here or have a look at the great stitch markers / earrings by mealana: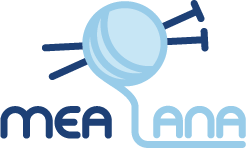 ---
Where and how can you get the socks?
You can get the socks locally in a number of shops in Vienna and the surrounding area. (The list will be updated regularly).
The socks can now also be ordered and delivered online! This is a strictly limited edition, so be quick with your order :-)
Only use the contact form below for online ordering. This way we make sure that no order gets lost.
We suggest a donation of 15,- Euro per pair of socks.
For shipping we pass on the following fees 1:1:
to Austria: max. 4 pairs of socks > 3,25 Euro, shipping by post (rate for Prio Päckchen S)
to Austria: more than 4 pairs of socks > 4,68 Euro

, shipping with GLS (via our cooperation partner, company Novak)


to Germany: max. 4 pairs of socks > 10,01 Euro, shipping by post (rate for light parcel, international boxable)
to Germany: more than 4 pairs of socks > 11,88 Euro, shipping with GLS (via our cooperation partner, company Novak)
For shipping to other countries, please make a non-binding inquiry via the contact form.
There is once again the possibility to pick up the socks in person at one of our events. Simply state "pick up yourself" together with the date and/or event in the message field.
Please make sure that you enter your email address correctly. We will do our best to send you a confirmation of receipt/order within 48 hours if you have successfully submitted your order. Please check your spam folder if necessary.
In our confirmation email you will find the total amount to be transferred (total donation and shipping costs) to our donation account.

When transferring the money, please make sure to state the order number we have given you as the reason for the transfer. This is the only way we can accurately allocate your transfer!

As soon as we have received your transfer, we will arrange for the shipment and you will receive the tracking number by email.
An exchange/return of already delivered socks is not possible.
P. S.:
Your data will only be used and processed for the purpose of the charity. It will not be passed on to third parties, neither by us nor by our partner company Nowak. After the end of the charity drive, all data will be deleted.
We are processing the charity without a webshop and the process is therefore not automated. We ask for your understanding that answering mails can take up to one week, as we carry out our activities on a volunteer basis next to our day jobs. Thank you very much!